"People influence people. Nothing influences people more than a recommendation from a trusted friend. A trusted referral influences people more than the best broadcast message. A trusted referral is the Holy Grail of advertising."
These are the guiding words of Mark Zuckerberg, and they could not be any more true and important in this age of having a powerful online presence, especially for schools.
Testimonials from your current parents are the fastest, most inexpensive means of promoting your school in the community. Other parents can pick up on them quickly, through word-of-mouth or by opening social media pages like Facebook, Twitter, etc.
Online testimonials are thereby a valuable resource that you and your school administrators should capitalize on, as testimonials will influence your prospects.
Testimonials vs. Reviews
By definition, a testimonial is a character reference, and a statement that testifies to what benefits have been received by those giving it. It also states that it is an "evidence" – a written proof that the product, or in this case, the school, has delivered a positive educational experience.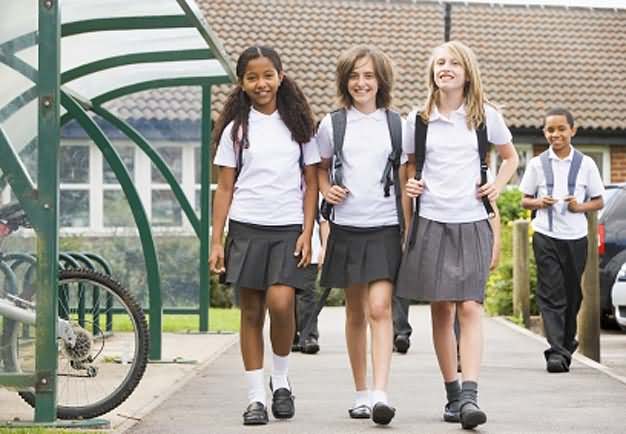 If people write about their positive experience with a school, is there a difference between a review and a testimonial?
Yes!
Reviews are meant to be objective and impartial, and any indication that it is otherwise, it loses its credibility altogether.
Testimonials are what your customers write about you, which you would prefer to be positive, and as such, you get to determine which gets published or uploaded. In contrast to reviews, testimonials are inherently biased as these are your satisfied customers who you've self-selected to speak about your school.
You will, of course, feature the best ones. They may seem to be advertisements that you've paid for, but they are not.
This is why I never recommend paying for referrals in general, or testimonials in particular. The reason is it undercuts the authenticity of your word of mouth marketing. That is a topic for another time.
Remember that people will want to know if they are making the right decision before they purchase any product or service.
So, can testimonials be trusted and are they credible? They should be.
The effects of a parent testimonial are based on Social proof. This is a psychological and social phenomenon where people follow the actions and behavior of other people, attempting to make the "correct" decision. It's also akin to "herd mentality", where one's choices are often heavily influenced by their peers.
Online, if parents read other parents' testimonials about your school on your website, chances are that they can formulate a likewise positive impression about the school, as well.
Also, prospects will project themselves or their children onto the testimonial. They want to see that people like them attend the school and are having a positive experience.
Statistically, customer testimonials have an 89% effectiveness rating among the various types of marketing content. They are even slightly better than case studies (88%) in converting people into being leads, and eventually, customers.
3 Types of Parent Testimonials
In attracting more prospects, here are 3 types of parent testimonials that you can use
Quotes
Quotes feature a short snippet of a parent testimonial, beside their photo. Usually they are endorsing a specific product or service. A testimonial includes more detail, often in a story telling format.
Depending on the space and layout you provide, the quote may just be a snippet, with a link going to the complete version.
Make sure their photos are bright, showing them in a happy and successful demeanor.
Video Testimonials
Capturing your parents on video may seem to take a lot of effort, however, video testimonials have proven to be a lot more effective than just static photos and text.
With faster internet and streaming technology speeds these days, videos are a must-have for your website. Parents being able to watch and listen to other parents talk about your school establishes more trust and influence.
Here is a short video on how to create powerful video testimonials, especially what to feature in them:
Social Media Posts
Aside from using your website to host your testimonials form, you can also use parents' testimonials on social media, as from what we've mentioned in one of our previous blogs about creating social media strategies. This can happen in several ways:
Parents create and post their testimonial on their own social media page and you just have to link to it or share it from your school's page.
You can have the parents post their reviews and recommendations on your school's social media page wall. Hopefully, your private school has a Facebook Business Page. In this case, parents can access recommendations from the left side column on the page.
Either way, make sure that their posts can be seen by the public so that they may be read, liked, and shared by everyone. Always promote your website's URL in these posts.
Location Is Key
Do note that before you can collect testimonials from your community, you have to determine how you can gather them. It may take some effort to collect these from parents and students, but usually, doing the personal approach is actually the most effective: you can ask them to write a testimonial during any meetings with them.
You can also utilize online methods to gather what you need quickly and easily. A survey-type form can be utilized and promoted through email, website links, and your social media pages. Here are some points to consider when using parent testimonials on your school website:
You can create one whole page on your website for highlighting all your testimonials.This can become a wonderful place to tell stories and communicate various benefits experienced by children and parents.
If you intend to put the testimonials on your homepage, situate them at front and center for emphasis. Include a headshot of the parent who has given the testimonial.
Include testimonials on interior landing pages where you are asking visitors to complete a form. Whether prospects are completing a form to download an e-book or checklist, or registering for an Open House, fear and speculation is easily removed when they can read a testimonial from a similar parent who completed the action and benefited.
You can also have individual testimonials or snippets located on the sides or even on the header of your website pages that can lead to the main Testimonials page when clicked.
Leave a simple form on your website with a big field for the testimonial and with areas for the writer to leave their information.
You can place this form alongside existing testimonials so that they can read, compare and have an idea of what to write.
Have catchy or engaging text to make testimonial writing fun for the writer. The parents and students should be motivated enough to give that vote of confidence. Have a header or instructions like "Tell the world how our school changed your world!" or "Go ahead, let's show some love for our school."
Make sure you promote the Testimonials page and the form on your social media pages with equal fervor.
When replying to emails from parents, you can add text links going to your website and the testimonials form.
Always keep in mind the importance of testimonials: they build trust and credibility, especially since they are written by parents and students. Testimonials written by your faculty and staff may be negatively perceived as a "sales pitch".
Testimonials also overcome the customers' skepticism about your school since they come from people they can relate to.
Conclusion
Using parent testimonials on your private school's online assets will ensure that your school utilizes one of the most powerful marketing tools that has been proven effective for decades.
Real life stories, anecdotes and examples can be an extremely powerful motivator when prospective parents are looking to finalize their decision to enroll their children at your school. Knowing what types of testimonials and where they are strategically located, will certainly multiply your chances of success.
Schola's School Growth Marketing System provides training and support to your in-house staff to start attracting mission appropriate families to your school through inbound marketing. Click the button to learn more about our Do-It-Yourself System!